ESEF (European Single Electronic Format)
/
EHUG (Federal Gazette Publishing)
/
Create e-reports in ESEF / iXBRL format
/
ReportFactory Tagging Tool allows for tagging of electronic financial reports in Inline XBRL (iXBRL) format. The software provides functionality to extend existing report creation processes for paper and online reports towards digital reports. These digital reports can be analysed by software in an automated way, but they still provide professional human-readable layout. tagging tool meets the requirements of ESMA according to the ESEF (European Single Electronic Format). For this purpose, it provides all required features like import of layout formats, tagging and anchoring, taxonomy extensions, as well as validation and consistency checks.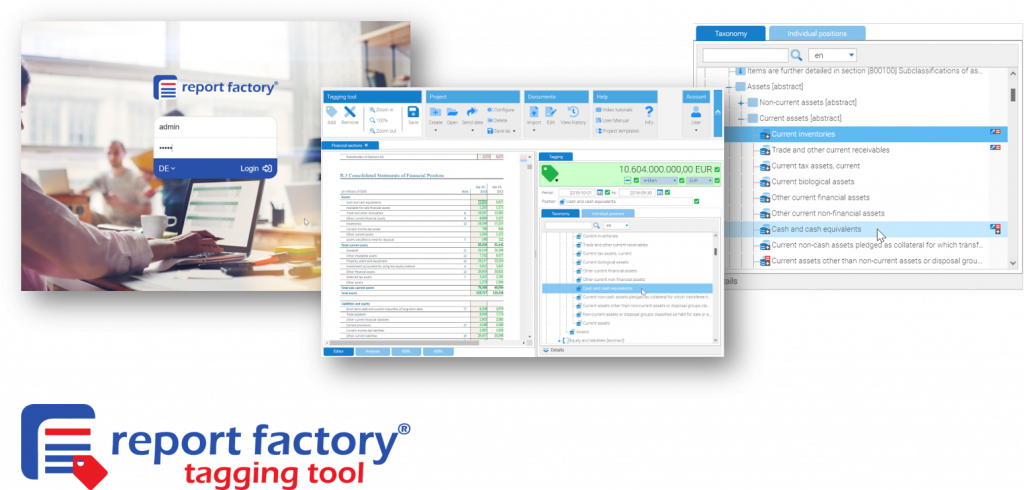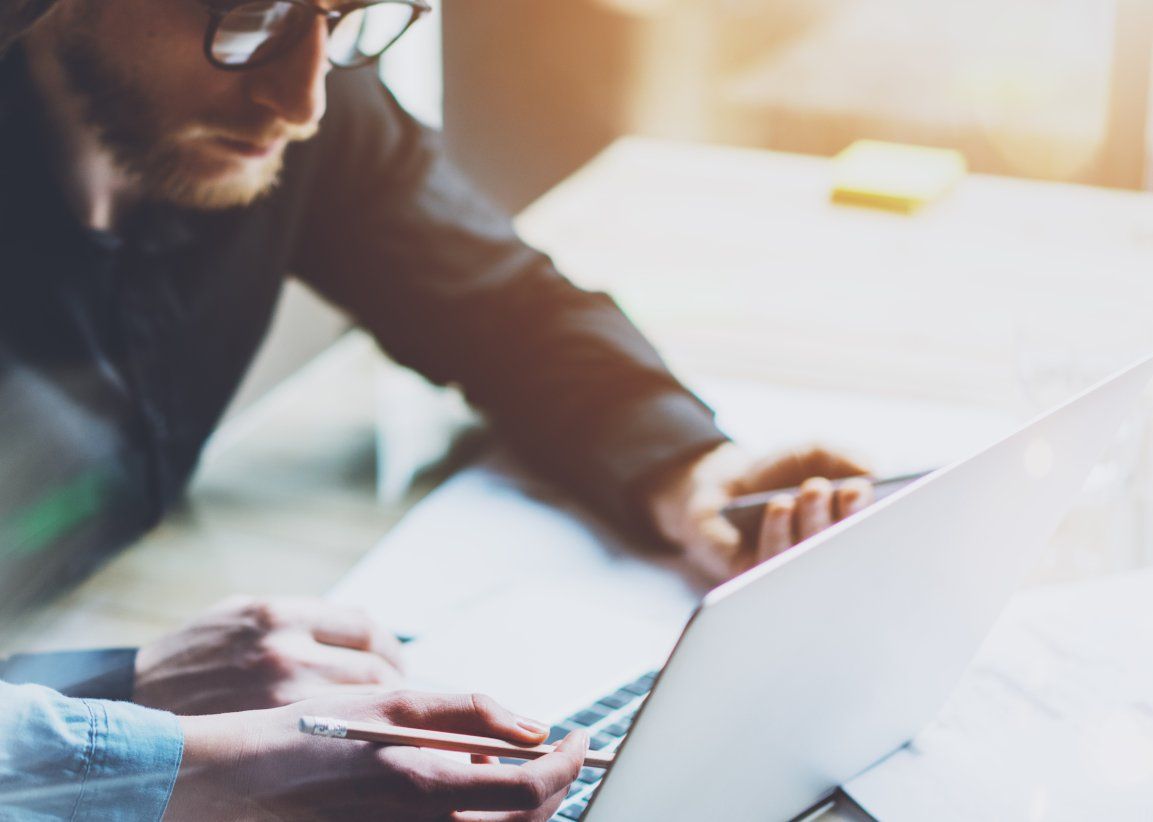 ReportFactory – our electronic balance sheets specialist
/
ReportFactory is particularly suitable for creation of electronic reports in the XBRL format. The software supplements existing ERP or tax software for the purpose of standard-compliant preparation of electronic reports. In doing so, the submission rules (plausibility check) provided by the recipient are taken into account. The creation process, from data capture to rendering to delivery, is supported by easy-to-use reporting tools. Furthermore, the individual requirements of the reporting company can be implemented through flexible customization options in report projects.
Easy installation and updating
/
Install and update within a few minutes. Stay up-to-date with software upgrades that include taxonomies and filing components (e.g. ERiC) updates.
Configurable CSV import (common for ERP / accounting systems) as well as import/export of chart of accounts. Simple roll-forward to the next reporting period. Data exchange to tax/accounting consultants.
SAP balance sheet structure Import
SAP general ledger balances
The application runs on all common operating systems and can be integrated seamlessly into existing internal web servers.
Upstream systems can be accessed via web service interfaces, eliminating the need for manual data import from accounting/ERP systems.
Mapping of balances using drag and drop
Search that includes search suggestions
Balance-dependent mapping of bill accounts
Balance-dependent mapping of group accounts
Rebookings / Reclassifications
/
Account level rebookings
Reclassifications at position level
(to avoid adjustments to the chart of accounts)
Import ready-made forms from project templates (e.g. master data e-balance etc.)
Create forms from any taxonomy position using drag and drop
Excel or HTML reports
Filtered report positions and items including account balances and rebookings
Booking/reclassification journal
Alternative approaches:
By importing tax balance values
By transfer / reclassification
Per reconciliation in Excel document
Excel add-in
Taxonomy-compliant Excel templates
Specific permission sets for each project member
Create reporting projects
Project import/export
Customizable project configuration
Roll-forward projects (automatically adopt settings and data in subsequent periods)
Plausibility check / Filing
/
E-Balance consistency checks
E-Balance filing preview
E-Balance filing transmission
Federal Gazette filing preparation
Installation / Administration
/
Software updates including new taxonomy versions and project templates
Stand-alone administration interface
Role concept for distinguishing technical administrator, project manager, business user